Finely Curated Wines

From vibrant whites to bold reds, from sparkling to still, our selection represents a world of flavors. We stock wines from renowned regions globally, as well as those from our local Ohio vineyards. With us, every bottle is a journey of discovery.

Get Wine Delivered Now!Learn About Our Wines

Local Craft Beers

Whether you're a seasoned beer enthusiast or a curious newcomer, there's always something to discover at Meyers Lake Beverage & Drive-Thru. With our wide range of styles from Pale Ales to Stouts, from IPAs to Lagers, your new favorite beer is waiting just around the corner.

Get Beer Delivered Now!Learn About Our Beers

Tastings & Events

Don't miss out on our monthly wine tastings featuring local wineries, our semi-occasional beer tastings, or our thrilling bi-monthly lottery raffles. There's always something happening at Meyers Lake Beverage & Drive-Thru!

See Our Upcoming EventsLearn about Our Tastings
More Than Just a Beverage Store
Drive-Thru Convenience at Its Best
Never compromise on convenience or quality again. At Meyers Lake Beverage & Drive-Thru, we're redefining the shopping experience. Stay seated in your vehicle and let us cater to your needs, whether it's a quick snack run or a refill for your propane tank.

From propane tank refills to U-Haul rentals, we provide services that go beyond your expectations for a local beverage store. Our commitment is to make your life easier, one service at a time.
Elevate Your Everyday with Our Extraordinary Services and Selection
Discover the Meyers Lake Difference
Experience shopping like never before at Meyers Lake Beverage & Drive-Thru. Our drive-thru service takes convenience to the next level, allowing you to pick up all your essentials without leaving your car. But that's just the beginning of what we offer.
Fine Wines and Craft Beers – Our Specialties
Venture into a world of flavor with our extensive selection of hand-selected fine wines and local craft beers. We're committed to bringing you the finest from Ohio and beyond, ensuring a remarkable tasting experience every time.
Not Your Average Convenience Store
From refilling your propane tanks to providing U-Haul rentals, we're not just any convenience store – we're a hub of practical solutions designed to simplify your life.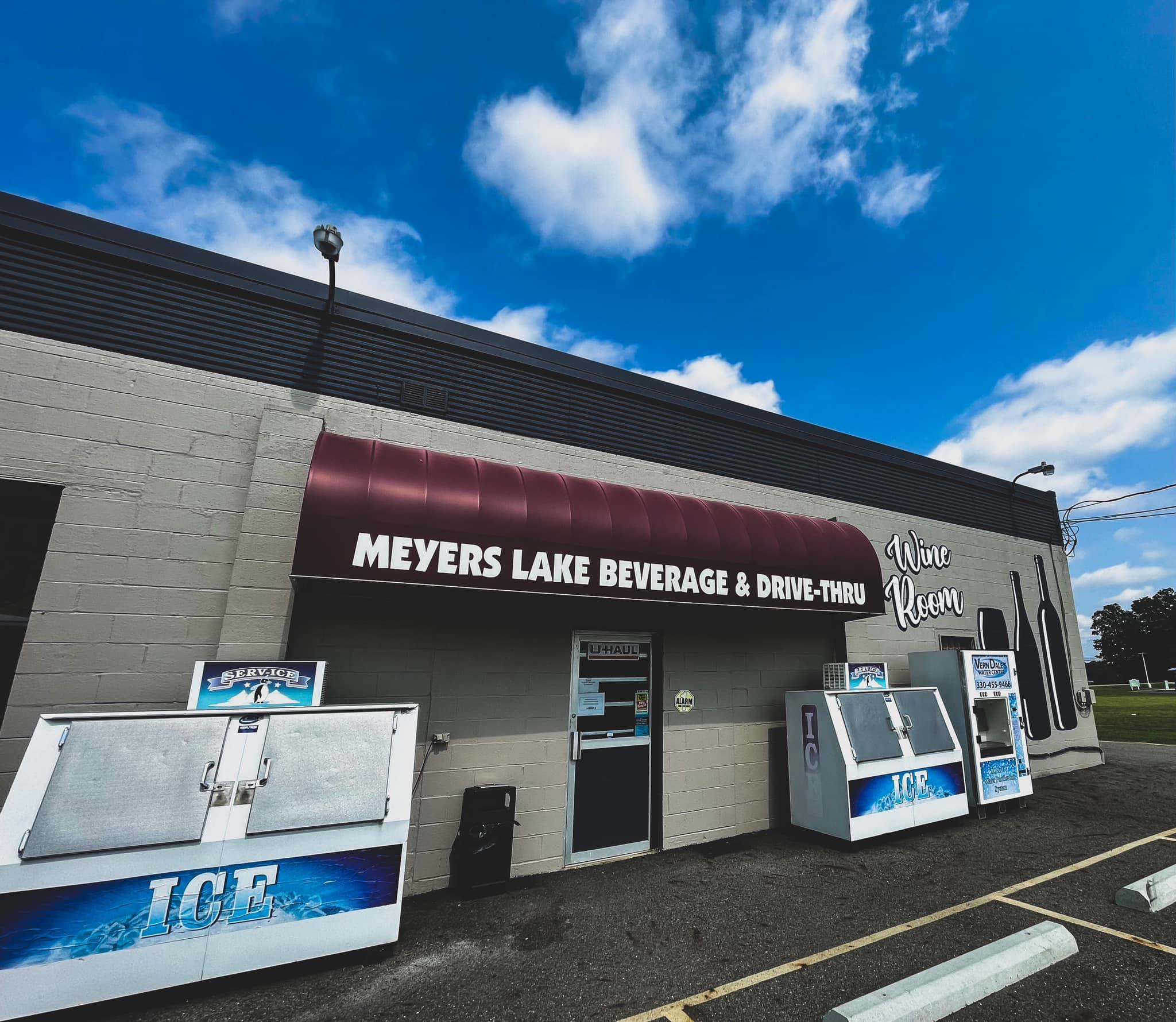 Come on Down to Where We'll Get to Know Your Name
Join the Meyers Lake Family Today
Don't just take our word for it – hear from our satisfied customers! Experience the Meyers Lake difference for yourself and become part of a community that values quality, convenience, and fun.
A Hub of Quality and Convenience

"Meyers Lake isn't just my go-to for quick snacks and drinks, it's also my first choice for propane refills and U-Haul rentals. They truly redefine what a convenience store can be!"

The Thrill of the Events

"The wine tastings and lottery raffles at Meyers Lake are always the highlight of my month. I've discovered so many great wines and even won a complete book of lottery tickets!"

Exceptional Wine and Beer Selection

"I'm a wine enthusiast, and I must say, the selection at Meyers Lake has never failed to impress me. Each bottle is handpicked, and their tasting events are a delight to attend."
Check Us out Today!
We're here 7 days a week for all of your convenience needs.